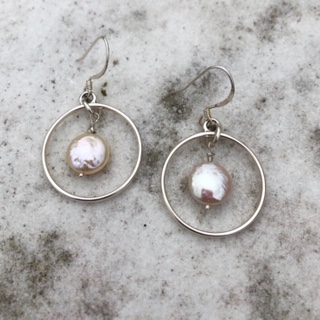 Cultured Freshwater Pearls with Sterling Silver Earring Wire
€25.00
Description
Cultured Freshwater Pearls with Sterling Silver Earrings with antique sterling silver plated frame
All semi-precious stones are said to have healing properties.
Pearl signifies faith, charity and innocence.
It enhances personal integrity and helps to provide a focus to ones attention.
Pearl symbolises purity and is known as a stone of sincerity.
People just love Pearls . They are timeless and very versatile .
Additional information
All jewellery is hand-crafted and custom variations can be made to order.