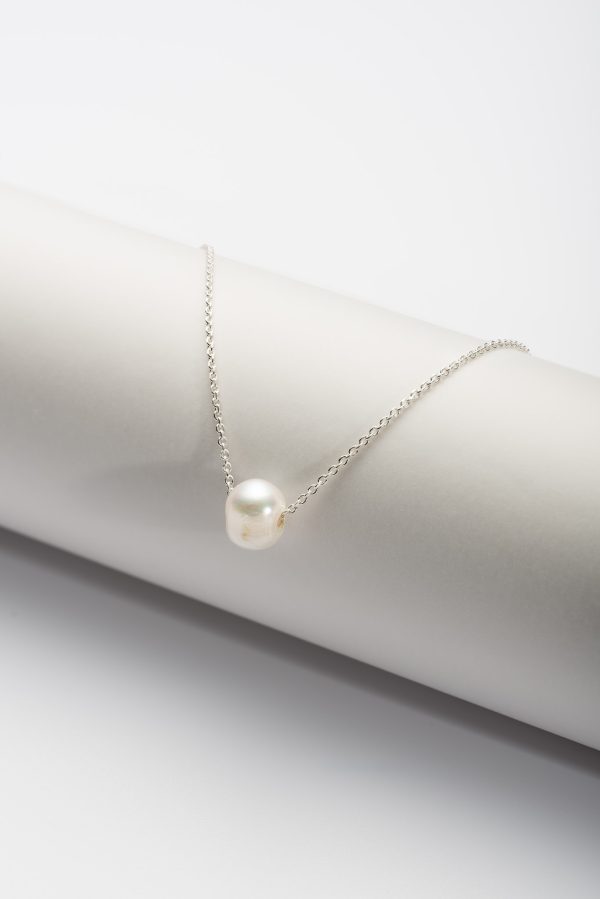 Alice – Single Freshwater Pearl and Sterling Silver Chain
€45.00
Description
Alice – Single Freshwater Pearl and Sterling Silver Chain
A simple Freshwater Pearl Necklace features a single Pearl which moves freely on a Sterling Silver Chain.
Sterling Silver 1.4mm faceted cable finished chain 40+3cm extension.
Perfect to wear on a daily basis.
If you thought pearls were a thing of the past, think again.
Freshwater pearls, a modern take on the traditional jewellery .The perfect adornment for your wedding day, gifts for your bridesmaids or a gorgeous treat for yourself. Pearls have long been worn to symbolize new beginnings, a brave adventure into a new day. Inspired by Shakespeare's immortal words of 'Forever and a day', these darlings are a promise to yourself of hope for the future. This dainty freshwater pearl necklaces,is the perfect timeless piece to add to your jewellery collection.
Additional information
4 in stock (can be backordered)
All jewellery is hand-crafted and custom variations can be made to order.