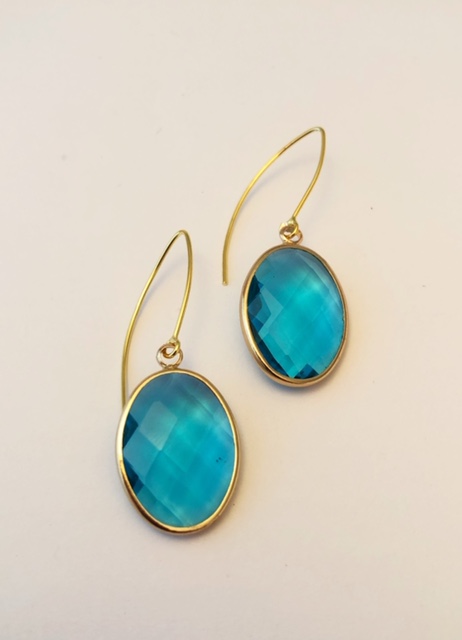 A Crystal Turquoise drop earrings Gold Plated on Sterling Silver earring wire
€20.00
Description
Crystal Turquoise drop earrings Gold Plated on Sterling Silver earring wire.
Universal earrings which can be worn to dress up an outfit or they can be dressed down and worn casually everyday. These are very popular! and  Turquoise is the colour of protection.
Additional information
All jewellery is hand-crafted and custom variations can be made to order.