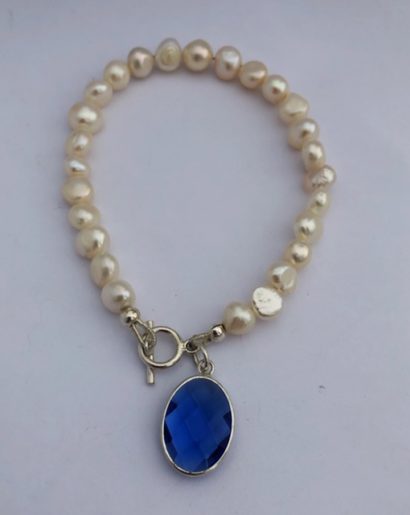 Blue Crystal and Freshwater Pearl Bracelet and Sterling Silver Clasp
€39.95
Description
Blue Crystal and Freshwater Pearl Bracelet with Sterling Silver Clasp
All Semi- Precious stones are said to have Healing Properties and Pearls are no exception .
According to history and the myths, pearls are symbolic of wisdom gained through experience. The gems are believed to offer protection, as well as attract good luck and wealth. They are well-known for their calming effects. … Myths have it that pearls keep your children safe while strengthening your relationships
Additional information
All jewellery is hand-crafted and custom variations can be made to order.