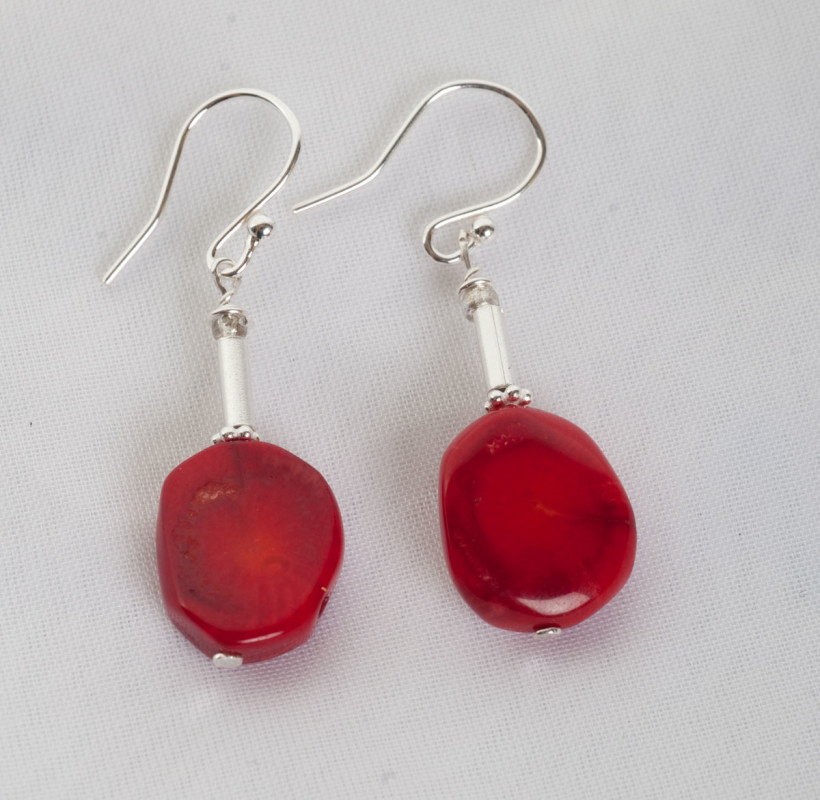 Scarlet – Coral & Sterling Silver Earrings
€25.00
Description
These lovely handmade Coral and Sterling Silver earrings are ideal for any wardrobe. Coral is a semi precious stone and like all semi precious stones is known to have specific natural healing qualities. Coral is known to attract love and prosperity, particularly red coral, which is a stone of passion. Physically red coral is used for general healing, blood and circulatory system issues, kidney, bladder, epilepsy, bone and bone marrow, eye problems, and the respiratory system.
*Please note that healing crystal meanings are spiritual supports to healing and are not prescriptions or healthcare information. Corals also have other properties according to their color
Additional information
All jewellery is hand-crafted and custom variations can be made to order.